Product Detail



Energy consumption: Reverse Osmosis consumes 5.6 kWh/m cube for new membrane elements. This RO energy consumption does not include the need of micro pre-filters which are not needed for our process, which brings the normal operational energy consumption of Reverse Osmosis to 8 kWh/m cube, while Natural Seawater Desalination energy consumption is less than 2.5 kWh/m cube.

For your evaluation and comparison with competitors, our unit producing 1 m3/hr (4.4 gpm) of pure water out of seawater is for US$ 11,950 FOB Calgary, AB, Canada. Our units come with pumps with stainless steel impellers, and an extra spare pump.

Our units come with an inlet filter. In case the water to be treated contains calcium salts (hard water), then we will provide a water softener for very low extra charges.

We would like to clarify that our seawater desalination units are practically maintenance free, with practically no renewable items.

We offer for new projects a promotion of one unit 1 m3/hr for only US$ 10,000 to help the project management evaluate our equipment physically on their project construction site.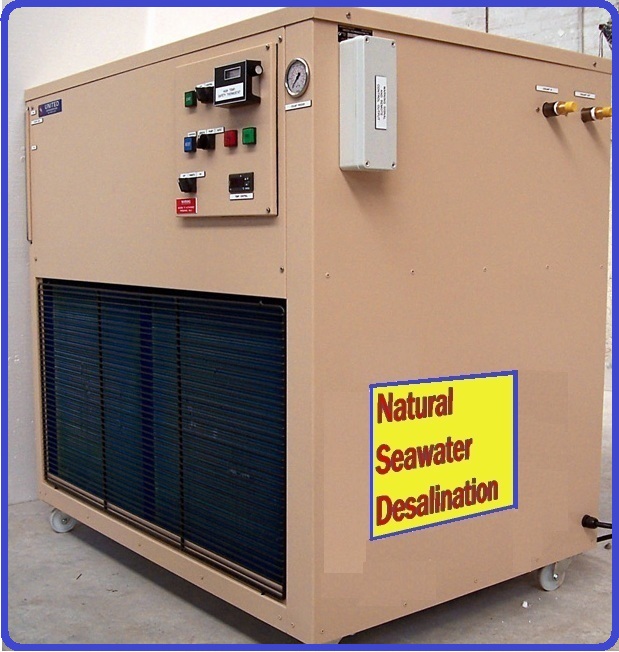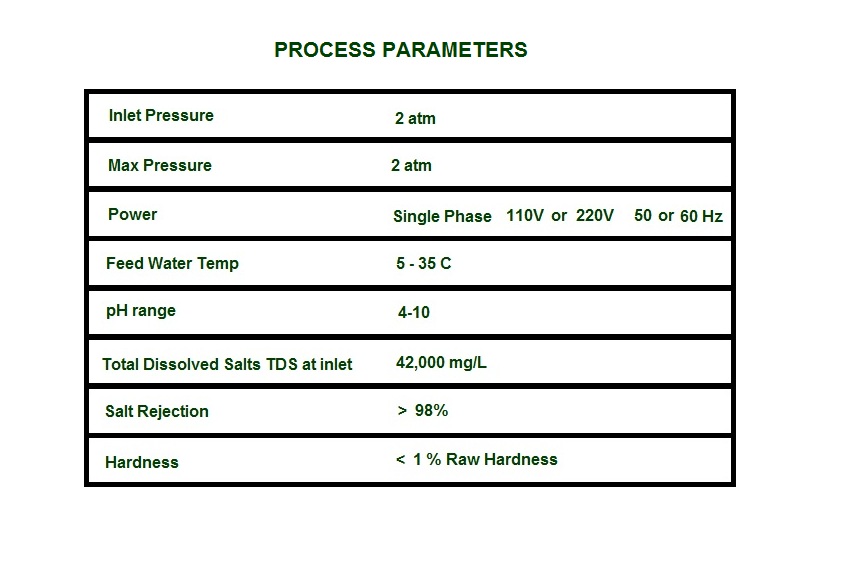 mail@naturalseawaterdesalination.com